Finding a reliable plumber is essential if you want your home plumbing system to remain in tip-top condition. Unfortunately, with so many local plumbers out there, it can be difficult to know who to trust. Luckily, there are some simple steps you can take to make sure that you find the best plumber for your needs. Let's break it down.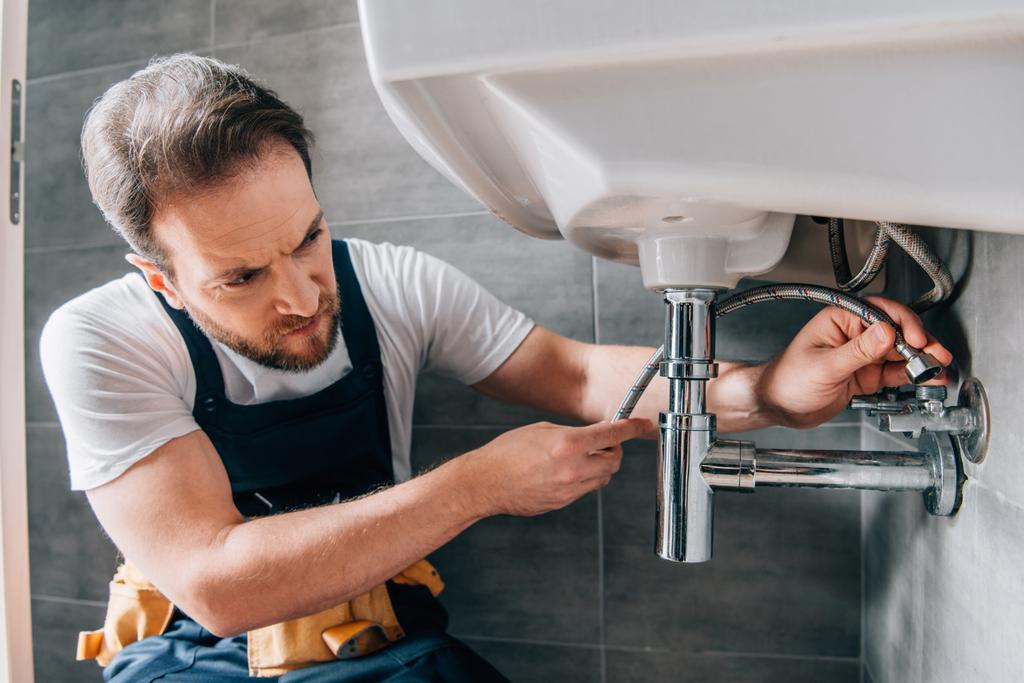 Do Your Research
The first step in finding a quality plumbing company is doing your research. Read online reviews from past customers and look at ratings on sites like Yelp or Google Reviews. This will give you an insight into the quality of service each plumber offers, as well as any additional services they might provide.
Additionally, look for any awards or certifications that the plumber may have received to ensure that they are qualified and experienced professionals. Make sure to thoroughly research each potential plumber before making your decision.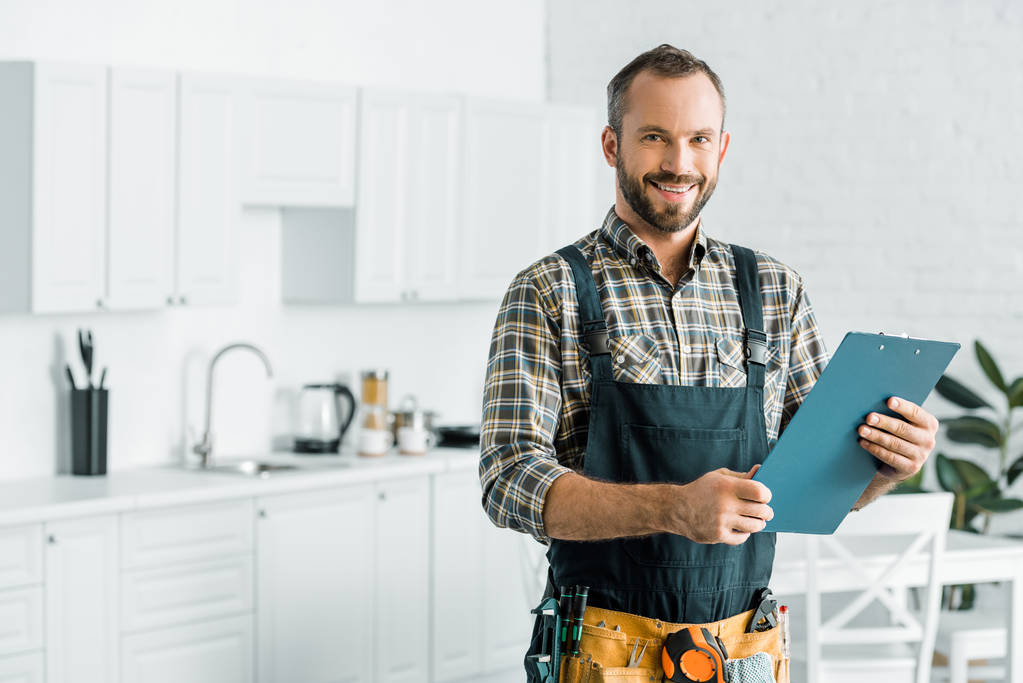 Check Their Credentials
The best plumbers are properly licensed and insured. This will protect both you and the plumber if anything goes wrong during the repairs or installation process, so make sure you find professional plumbers with the right credentials.
A good way to check their credentials is by asking them for copies of their license and insurance policies before signing any contracts or agreements with them. A licensed plumber will have no problem supplying this information for you.
Additionally, make sure that they have adequate liability insurance coverage so that if anything does go wrong, you won't be held liable for any damages caused by their workmanship or negligence.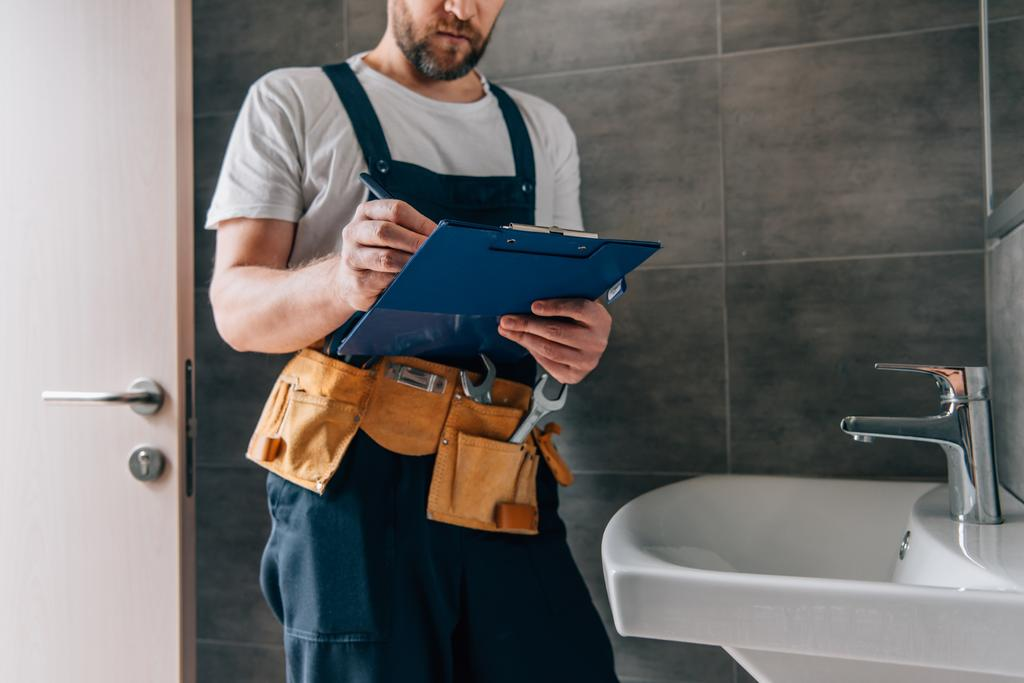 Get Quotes From Multiple Plumbers
Once you've done your research and checked credentials, it's time to get quotes from multiple local plumbers so that you can compare prices and services offered. Most plumbers will offer free estimates for your plumbing needs.
Make sure each quote includes all fees associated with the job (including labor costs), as well as any additional materials needed for the repair or installation job (like fixtures).
Additionally, ask about warranties on parts and labor so that if something goes wrong after the job is done, you won't have to pay extra out of pocket costs later down the line.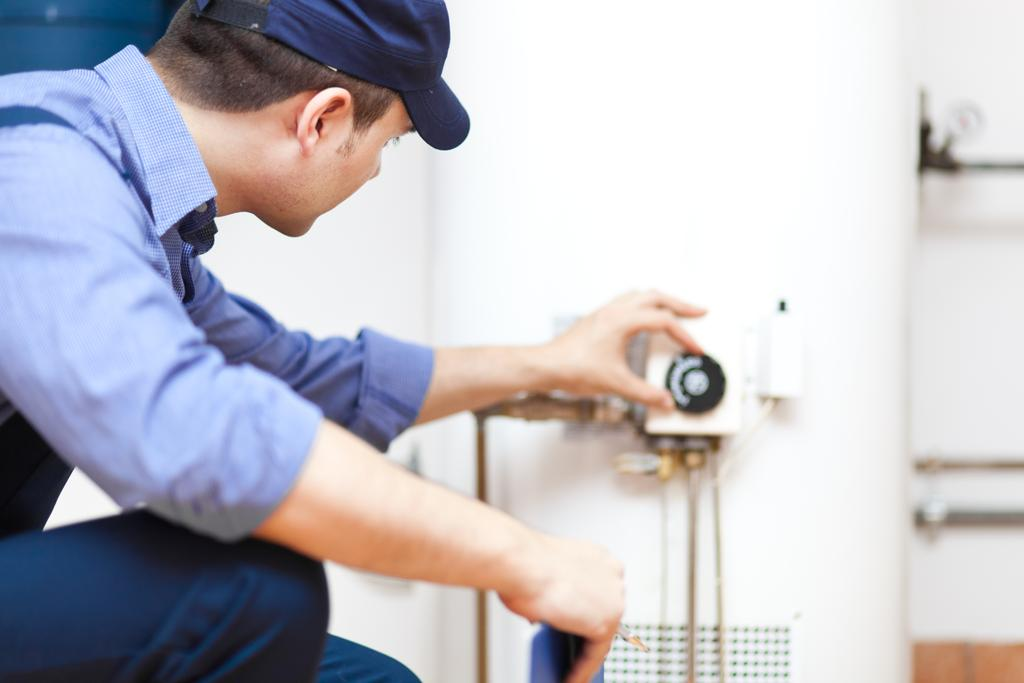 5 Qualities to Look For in a Great Plumber
The plumbing system in your home is vital for its everyday functioning, so when you're searching for a plumber, it's important that you find one who is experienced and reliable. Here are five qualities to look out for in a great plumber.
Professionalism – A quality plumber will be professional in their mannerisms, attire and overall experience. They will arrive on time, respect your home and answer any questions you have regarding the job at hand. In addition, they should provide helpful advice about how to maintain your plumbing system as well as explain the process behind each task they perform.
Knowledge – It's important that your plumber has an extensive knowledge of plumbing systems and everything related to them. A reputable plumber will understand how different components work together and how best to fix any issues with those components or the entire system itself. If they can't answer your question directly, they should know where to find the information or suggest another professional who can help you further.
Problem-Solving Skills – Plumbing issues can often be complex and require quick thinking and problem solving skills to diagnose and fix them properly. Your plumber should have the ability to think outside the box when dealing with difficult issues such as clogs or leaks, ensuring that the job is done correctly the first time around. Ask potential plumbers about past experiences with difficult tasks so you can assess their problem-solving skill set before hiring them for a job.
Cleanliness – It goes without saying that any work done inside of your home should leave it just as clean (or cleaner) than it was before the project began; this applies especially when dealing with plumbing jobs because there may be water involved which could cause more damage if not properly handled by an experienced technician who knows what they are doing! Make sure that whatever plumbing company you choose guarantees cleanliness after their job is finished so that both parties are satisfied with the end result of their workmanship.
Technical Expertise – Last but not least, make sure that whomever you hire for your plumbing needs has technical expertise in all areas related to plumbing systems – from installation & maintenance services through diagnostics & repairs! This includes having an understanding of both traditional & modern technologies used within today's complex systems – like tankless water heaters – so they can accurately assess any problems & offer solutions quickly & efficiently without running into unexpected surprises during their visit! The right technician will know exactly what tools & techniques are needed to do even the most complicated tasks safely & successfully!
When searching for plumbing companies, it's important to look out for certain qualities such as professionalism, knowledge, problem solving skills, cleanliness and technical expertise in order to ensure that your plumbing job is completed correctly and efficiently.
With these five qualities in mind, finding a reliable and knowledgeable plumber who can get the job done right shouldn't be too hard!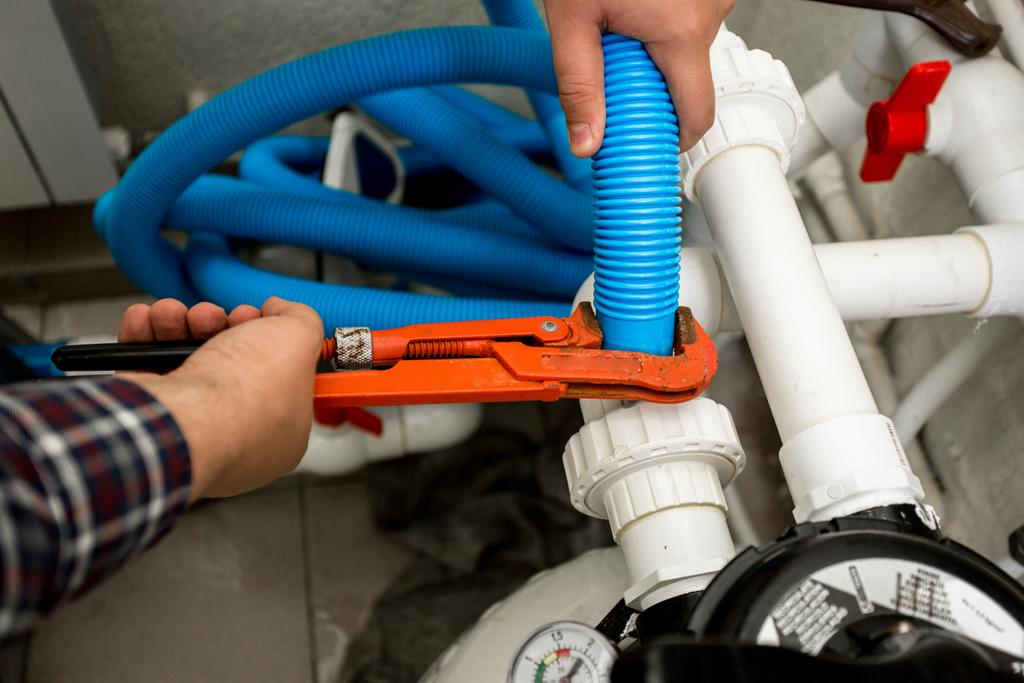 Hire A Professional: Don't Do The Plumbing Service Yourself!
Hiring a professional plumber is a wise decision if you are faced with any plumbing issues, whether it's a leaky faucet or a major pipe breakdown. Often, people may be tempted to tackle the problem themselves, driven by the idea of saving a bit of money.
However, attempting to be your own plumber can quickly backfire, leading to even higher costs and frustration. Plumbing issues can be complex and can generally involve dealing with hidden systems within walls, floors, and even underground, requiring expertise and suitable tools.
Entrusting the task to an experienced plumber not only alleviates your burden, but it also ensures that the job is done efficiently, effectively, and safely. Additionally, professional plumbers are well-versed with local building codes, helping you avoid any potential violation fines.
So, in the long run, it's far more beneficial to rely on the skills of a licensed plumber and gain peace of mind, instead of battling the complexities of our intricate plumbing systems alone.

Why MD Sewer & Plumbing is the Best Choice for your Plumbing Needs
Whether you're having a plumbing emergency, a sewer line repair, or just need a water heater repair, MD Sewer has got your back! When it comes to reliable and professional plumbing services, MD Sewer & Plumbing is the only name you need to know.
We have some of the best plumbers in all of Maryland, with a long list of satisfied customers that attest to their first-rate service. Let's take a closer look at why MD Sewer & Plumbing is the best choice for your plumbing needs.
Years Of Experience
MD Sewer & Plumbing has been providing quality plumbing services for more than 35 years. This wealth of experience means that you can trust our team to get the job done right the first time. Our experienced plumbers are knowledgeable about all aspects of residential and commercial plumbing systems, from installation and repair to maintenance and replacement.
Whether you're dealing with something as simple as running toilets or as complex as a broken pipes, we have the skills and expertise necessary to tackle any job with ease. With high quality service and same day service, you won't be disappointed with this Maryland operated company!
Excellent Customer Service
MD Sewer & Plumbing puts customer service at the top of our priority list, ensuring that each client receives personalized attention throughout the entire process. From friendly technicians who take time to answer any questions you may have to flexible scheduling options that accommodate your busy lifestyle, we go out of our way to make sure that you are completely satisfied with your service experience and we'll do a very good job!
No matter what kind of plumbing service you need, we'll promptly fix your plumbing problem to your satisfaction. You can rest assured knowing that we are just a phone call away if any emergency services are needed!
Competitive Pricing
MD Sewer & Plumbing offers competitive pricing on all services, so you can be sure that you're getting top-of-the-line work without breaking your budget. We know plumbing work isn't cheap sometimes, so we do what we can to make it more affordable for you!
Whether it's a one-time job or regular maintenance tasks, we offer transparent pricing so there are no surprises when it comes time to pay your bill. We'll also give you a free estimate for your plumbing issue. You'll get excellent service for any plumbing repair you need!
Customer Reviews
Thalia Hall
Great service. Plumbers arrived in a timely fashion, replaced parts and completed the job in professional manner.
Ashley Dale
Ronnie made time for my house the same day I called. He was able to find the leak, help determine the best way forward, and did an amazing job with the repair! This is the third issue I've had to have fixed with my house and he has done an amazing job detecting and fixing all of them! Will definitely be calling again if I have any other problems come up in the future.
Jim Timmons
Very professional, Top-quality service at a good price. I highly recommend Maryland Sewer and Plumbing.
K.C. Johnson
Woke up to a flooded basement but couldn't find where it was coming from so gave Maryland Plumbing a call. The service was above and beyond my expectations. Found the issue, explained it, fixed it, found another long-standing secondary issue, fixed that one too – all on a busy Saturday. Oh, and very a crazy reasonable price. Can't recommend them enough!
MD Sewer: A Full Service Plumbing Company
24/7 Emergency Plumbing Services
Same Day Services
Sewer Drain Cleaning
Plumbing Repairs
Tankless Water Heater Services
Gas Water Heater Services
Sump Pump Services
Broken Water Heater Replacement
Hydro Jetting
Clogged Kitchen Sink Repair
Leak Detection & Fixing Of Water Leaks
Repair of Plumbing Pipes
Vanity Installation
Camera & Video Inspections
Garbage Disposals Repair
Septic Tank Services
Repair of Sewer Lines
Fixing of Water Pressure
Repair of Water Lines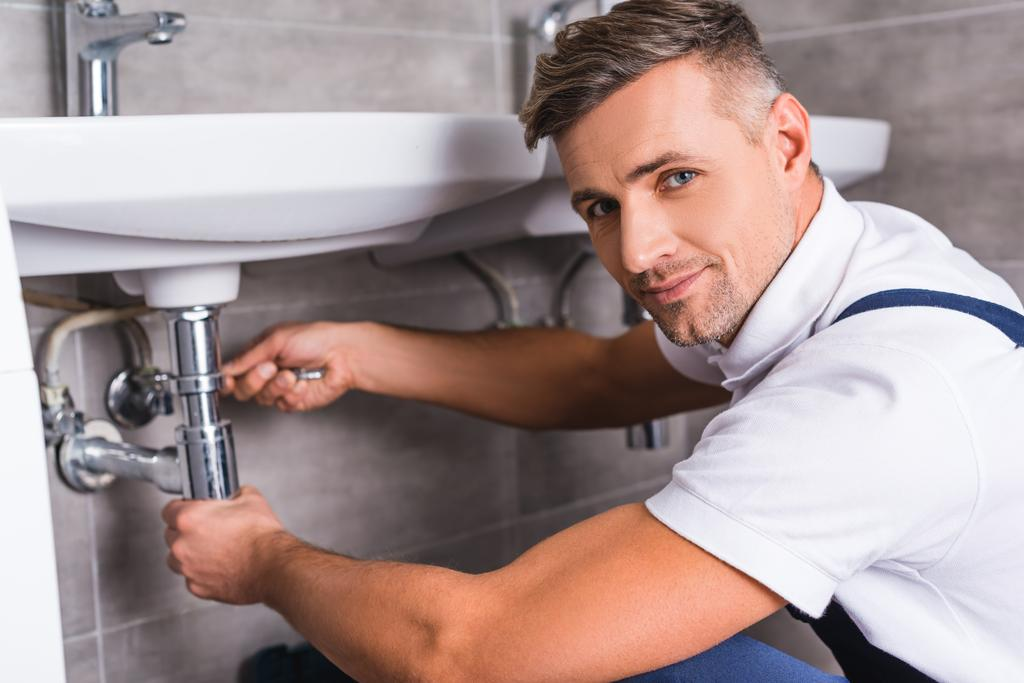 Conclusion
Doing your research before hiring a plumber is essential in order to ensure that you get quality results without paying too much money up front. Look at online reviews, check their credentials, and get quotes from multiple local professionals so that you can compare prices and services offered by each one.
With these tips in mind, finding the best plumber for your home should be a breeze!