Dishwashers are a staple in every modern kitchen. They save us time and effort by washing dishes, and all we need to do is load and unload them. However, as convenient as this appliance is, finding the right dishwasher detergent can be challenging and time-consuming.
You need to choose a detergent that gets the job done while also being gentle on your dishwasher and the environment. In this blog, we will explore the importance of finding the right dishwasher detergent and offer tips on how to choose the best one for your needs.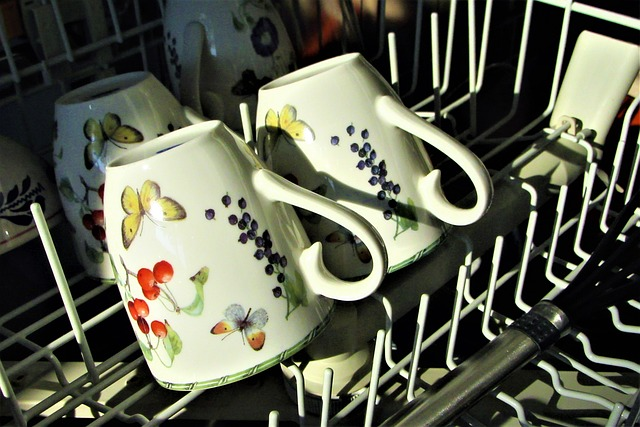 Efficiency
The first and most important aspect of a dishwasher detergent is its ability to clean dishes thoroughly. A detergent that doesn't clean dishes properly will result in dirty dishes and wastage of time and water.
Thus, it is crucial to choose a detergent that has excellent cleaning abilities. Look for one that can remove grease, oil, and other stains from your dishes. Moreover, make sure the detergent you choose is suitable for your dishwasher's make and model.
Safety
Dishwasher detergents contain harsh chemicals that can be harmful to the environment and your family's health. Therefore, it is crucial to choose a detergent that is safe for your family and the environment.
Look for products that are free from harmful chemicals like phosphates, bleach, and chlorine. Such harsh chemicals can cause irritation and allergic reactions in sensitive individuals. In contrast, environmentally-friendly detergents are safer for you, your loved ones, and the environment.
Effect on Your Dishwasher
Some dishwasher detergents can damage your dishwasher's interiors. The wrong detergent can cause rust, corrosion, and discoloration, leading to a shorter lifespan. This is especially true for older dishwashers that may not have the protective coatings found on newer models.
Therefore, always go for a detergent that is compatible with your dishwasher's interiors. Avoid abrasive detergents that can scratch the dishwasher's surface and cause damage.
Cost
While it might be tempting to choose a cheap detergent, it may end up being costly in the long run. Cheap detergents may not clean your dishes well, leading to an increase in your water usage and high hydro bills.
Additionally, low-quality detergents can cause your dishwasher to wear out quickly and, in some cases, need repairs. It is better to invest in a high-quality detergent, which may seem pricey at first but will save you money in the long run.
Brand Reputation
Brand reputation is crucial when it comes to choosing a dishwasher detergent. A reputable brand will offer quality products, fewer defects, and better customer support.
Look for reviews of the brands you have in mind to get a sense of other people's experiences. Additionally, check to see if the brand offers any warranties or guarantees in case you are not satisfied with their product.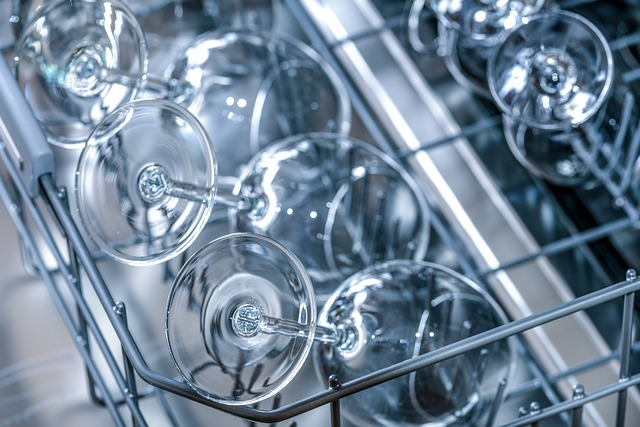 Beware! Choosing the Wrong Dishwasher Detergent Can Ruin Your Dishwasher
Dishwashers are a lifesaver in today's fast-paced world. They save us time, water, and energy while doing an excellent job of cleaning our dishes.
However, choosing the wrong dishwasher detergent can ruin our dishwasher's performance and lead to costly repairs. Therefore, it's crucial to choose the right detergent that will clean your dishes without harming your dishwasher.
Chemical Composition
The detergent's chemical composition is an essential factor to consider when choosing a dishwasher detergent. Some detergents use harsh chemicals that can damage a dishwasher's interior. For instance, detergents that contain bleach or acids can corrode or discolor dishwasher interiors, damaging rubber seals or corrosion-prone metals.
Thus, always avoid using bleach or acid-based dishwasher detergents. However, if you're looking for a gentle detergent, choose one with a more natural formula, such as plant-based or enzyme-based detergents. These options generally offer superior cleaning power, while being gentler on your dishwasher.
Hard Water Residue
Hard water can leave residue on your dishes, making them appear dirty, even after washing them with a dishwasher. This mineral build-up can also affect your dishwasher's effectiveness over time.
So, choose a detergent that is formulated to tackle hard water, which would keep your dishwasher's interior clean. A detergent with a citric acid solution or enzymatic additives is a perfect choice for hard water. Adding vinegar to the rinse aid compartment can be helpful in eliminating hard water marks as well.
Affordable Price
Price is another factor to consider when choosing a dishwasher detergent. Some detergents are cheaper, but they may not provide good cleaning results or quality that you're looking for in a detergent. Thus, it's best not to compromise quality for cost.
Choose a detergent that fits your budget and offers quality cleaning power. We recommend that you check a detergent label closely for the number of loads that it can clean and compare that to the price. This way, you can find the best value for your money.
Brand Reputation
Trustworthy brands have a good reputation for being quality and reliable products. Always prefer to choose such brands. You can find out online reviews from customers who are already using a specific dishwasher detergent.
From their own experiences, they can give you information about the quality and effectiveness of a certain detergent. A detergent with an excellent client review would be a good indicator of quality. Thus, always consider the opinions of other customers before you purchase a detergent.
Environmentally Safe
People are becoming more conscious of the environment and are favoring more eco-friendly products for their homes. Choose an eco-friendly dishwasher detergent that is formulated with environmentally safe ingredients.
Such detergents are generally free of harsh chemicals and are safe for use around children and pets. They're biodegradable as well. So, by choosing an environmentally safe product, you would not only help your dishwasher and dishes but contribute to protecting the environment's health.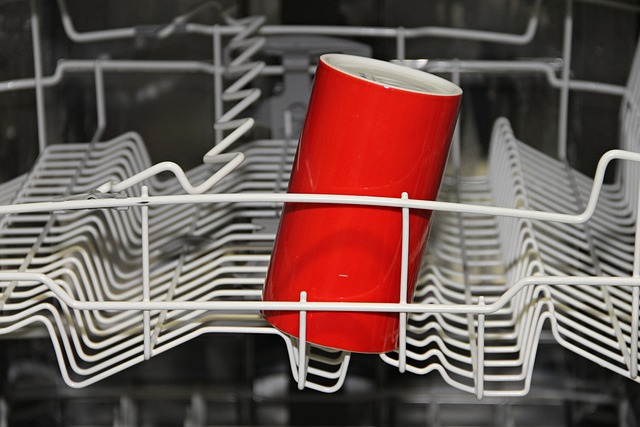 Our Top Picks For Dishwasher Detergents
Dishwashers have become a staple in modern homes, but have you ever stopped to think about the all the different kinds of dishwasher detergents available? From powders and pods to gels and liquids, there is no shortage of options when it comes to keeping your dishes clean. Some detergents are specifically designed for hard water, while others are formulated to tackle tough grease and grime.
And let's not forget the popular eco-friendly options that are free of harsh chemicals. With so many choices, it can be overwhelming to decide which one to pick. But one thing is for sure, no matter which detergent you choose, make sure the cleaning performance meets your personal preference!
Finish Powerball Quantum Dishwasher Detergent
Looking for one of the best dishwasher detergent brand in the US? Well, Finish is the one you want! Specifically, their top-performing formula, Powerball Quantum, is the one that came out on top in our list.
It's the only formulation from Finish that we recommend! This single-dose pack earned an Excellent overall rating, landing it in that top spot thanks to its superior cleaning power.
Great Value Dishwasher Gel (Walmart's Store Brand)
Get the best cleaning performance at an unbeatable price with our top-rated gel detergent for your dishwasher. Great Value Dishwasher Gel from Walmart's store brand is an all-around solid performer that costs only 5 cents per dose.
While it may not remove stuck on foods as effectively as Cascade, it still earns a Very Good rating overall. Don't let its gel formula fool you; this Great Value detergent outperforms some of the more expensive single dose packs on the market.
Cascade Platinum ActionPacs Dishwasher Detergent
Achieve spotlessly clean dishes with Cascade's top-performing Actionpacs. The perfect blend of powder and gel effectively cuts through stubborn grease and grime, leaving your dishes sparkling clean.
Say goodbye to cloudy glasses thanks to ingredient that minimize spotting and protect against harmful etching. Trust Cascade's reputation for great dishwasher detergent performance with every use.
Method Dishwasher Packs
Say goodbye to lackluster dishwashing performance from "green" brands. Method has revolutionized the game with their new formula that effectively cleans even the toughest dried-on foods in just one wash.
Better yet, some testers have ditched their old packs and switched to Method's slim, snap-top containers. Not to mention, the compact design saves precious storage space under the sink. Give your dishes a sparkling clean while doing your part for the environment with Method's breakthrough dishwasher detergent.
Great Value Automatic Dishwasher Powder
Get the best bang for your buck with Walmart's store brand, Great Value! At only 13 cents per load, it's a fantastic option for those whose primary concern is price.
The brand's upgraded formula is the top powder for overall effectiveness, easily tackling tough stains and leaving glassware and dinner plates shining even when using hard water cycles. Don't sacrifice quality for affordability – choose Great Value for both.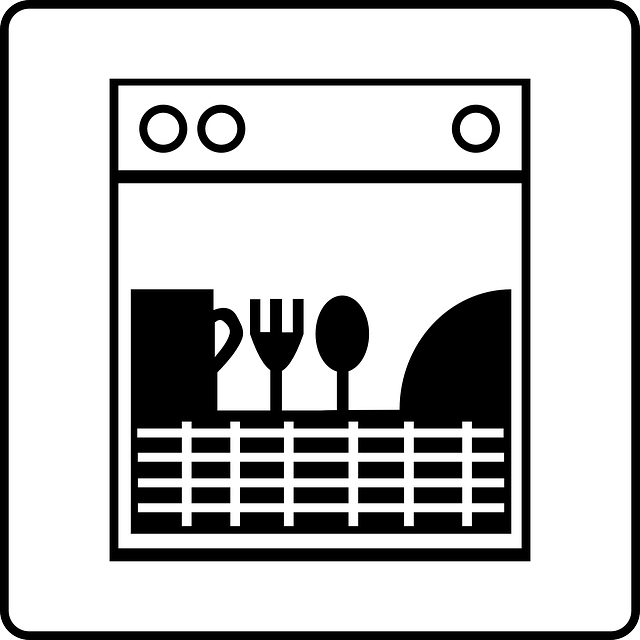 Conclusion
Finding the right dishwasher detergent is crucial for your family's health, the environment, and the long-term health of your dishwasher. Always look for a detergent that can clean your dishes properly while being gentle on both your family and the environment.
Additionally, choose a detergent that is compatible with your dishwasher's make and model to avoid any damage. Following these tips will help you choose the best dishwasher detergent for your needs, saving money and your precious time.
Maryland Sewer & Plumbing
Having your dishwasher break down is never convenient, but it doesn't have to be a hassle to get it fixed. Maryland Sewer and Plumbing is here to help with all your plumbing needs, including dishwasher repair.
Whether your dishwasher isn't draining properly or has a leak, our team of experienced plumbers can diagnose and fix the issue quickly and efficiently. So why wait? Reach out to us today and let us take care of your dishwasher woes!