Tipping has always been a part of our cultural behavior. Whether it be a waiter, hairdresser, or taxi driver, the concept of tipping is prevalent in our society. But do you tip a plumber? Plumbing is a service that can sometimes be daunting but is essential to maintain a clean and healthy home. With that said, tipping a plumber is still a question of etiquette that often confuses people. In this blog post, we will break down the concept of tipping a plumber, and help you understand the dos and don'ts of the practice and making sure the plumber does accept tips.
The first thing you need to understand about tipping a plumber is that it is not mandatory. When you hire a plumber to fix a problem in your home, the service charge you pay them is for their skills and knowledge. However, it is a good practice to always tip plumbers and leave a little extra for their hard work if they have gone above and beyond your expectations. In this sense, tipping a plumber is very much situational.
The second thing to consider is the type of plumbing work that was done. If it is a straightforward job that might take an hour or less with minimal effort, then tipping is optional. However, if the plumbing work was extensive and complex, say they had to excavate your floors or unclog a drain deep down the pipe system, then tipping can be a great way to show the workers your appreciation for their hard work.
The next thing to consider is the mannerism of the plumber. Were they polite, respectful, and came to work on time? Plumber etiquette matters because it is an indication of how they will handle your job. A polite and courteous plumber that communicates well and provides quality service is more deserving of a larger tip, than one who comes in with a rude attitude. You might not even tip your plumber, a plumber who doesn't deliver the standard level of professionalism or work ethic.
Another factor to consider is cash tips if the plumber took care of the mess they made. A messy workplace after a plumbing job is undesirable, and it's heinous if the plumber leaves residue that can attract rodents or create a breeding ground for bacteria. A good plumber will clean up after themselves when they are done with the project. These plumbers are not only professionals in their field, but they are also respectable of your space and deserve an appropriate tip for their hard work.
Lastly, remember if you're going to tip not the only way to show appreciation for their work. Consider leaving a positive review on their website, mentioning them to family or friends who need plumbing services, or even writing a thank-you note if they are accepting tips. These gestures, though simple, can be significant, and much appreciated as they serve as an appreciation for the plumber's job and the service industry.
What Services Do Plumbers Provide?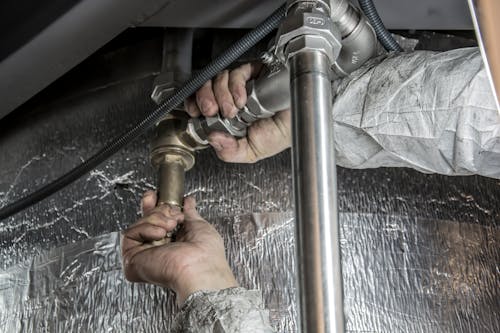 As a homeowner, one of the essential things you should know is the services offered by plumbers. These experts specialize in the installation, maintenance, and repair of various plumbing fixtures in your home. When you encounter plumbing issues such as clogged drains, burst pipes, or leaky faucets, a professional plumber can help. In this blog post, we'll delve into the services offered by plumbers to keep your home's plumbing system running smoothly.
Installation of Plumbing Fixtures
Plumbers and contractors are trained to install various plumbing fixtures in your home, including sinks, faucets, toilets, and showers. They can also install appliances such as dishwashers, washing machines, and water heaters. By hiring a professional plumber, you can be sure that your plumbing fixtures are installed correctly, ensuring optimal performance and preventing future plumbing issues.
Repair of Plumbing Fixtures
Plumbing fixtures can break or fail due to various reasons such as wear and tear, age, or poor installation. A professional plumber can diagnose and repair plumbing issues such as leaky faucets, clogged drains, or broken pipes. They have the tools and expertise to fix these problems quickly and efficiently.
Maintenance Services
Regular plumbing maintenance can help to prevent future plumbing issues and extend the lifespan of your plumbing fixtures. Plumbers can performvarious maintenance services such as drain cleaning jobs, inspections, and testing for leaks. They can also provide advice on how to maintain your plumbing fixtures to ensure optimal performance and prevent future issues.
Emergency Plumbing Services
Plumbing emergencies can happen at any time, and they require immediate attention to prevent damage to your property. A professional plumber company can provide emergency plumbing services, which include fixing burst pipes, clearing clogged drains, and repairing leaky faucets. They offer a 24/7 service, available to attend to any emergency plumbing needs.
Eco-Friendly Plumbing Services
Nowadays, there's increasing demand for eco-friendly plumbing services that conserve water and reduce energy consumption. Plumbers can offer various eco-friendly plumbing solutions such as installing low-flow toilets and showerheads, tankless water heaters, and rainwater harvesting systems. These solutions can help save you money on your water and energy bills while reducing your carbon footprint.
Plumbing issues can happen at any time, and by understanding the services offered by plumbers, you can be prepared to tackle them. A professional plumber can provide installation, repair, and maintenance services to ensure that your plumbing system runs smoothly. They can also offer emergency plumbing leak repair services and eco-friendly plumbing solutions to prevent future plumbing issues and conserve resources. Do not hesitate to contact a professional plumber to get the assistance you need to keep your plumbing system in optimal condition.
How to Pick a Good Plumber: A Guide for Homeowners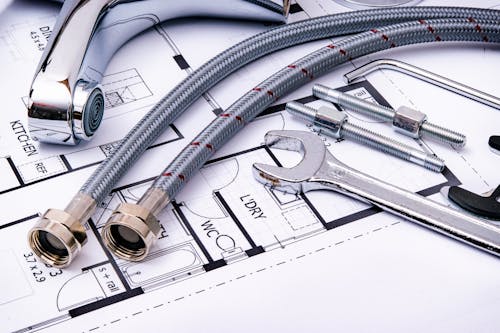 When you encounter a plumbing problem in your home, it can be a stressful and frustrating experience. From leaks to clogs to damaged pipes, plumbing issues always seem to happen at the worst possible time. That's why it's essential to have a good plumber you can trust to fix the problem efficiently and effectively. But with so many plumbing companies out there, how do you choose the right one for your needs? In this guide, we'll share some tips on how to pick a good plumber to ensure that you get the best service possible.
Research Your Options
Before you make a decision, conduct some research on local plumbing companies. Check their websites and read reviews from past customers. Be sure to look for companies with good ratings and a history of both excellent service to satisfied customers and exceptional service. Ask friends and family for recommendations as well. They may have had a good experience with a local plumber and can provide insight on their reliability and workmanship.
Check Licenses and Insurance
Before you hire a plumber, ensure they have the necessary licenses and insurance. Plumbers who are licensed have undergone the necessary training and certification to perform plumbing work safely. Insurance, on the other hand, protects both you and the plumber. In the event that something goes wrong during the project, insurance will ensure that any damages are covered.
Ask About Experience and Expertise
It's essential to hire a plumber with experience and expertise in the type of work you need. For example, if you have a problem with your sewer or main water line somewhere, you'll want to hire a plumber with experience in sewer line repair. Don't be afraid to ask about their experience and expertise. A good plumber will be happy to provide you with information on their background and qualifications.
Get an Estimate
Before you begin any work, ask for a detailed estimate and total bill from the plumber. This will help you determine if the cost of the project fits within your budget. Be sure to ask about any hidden fees or charges that may arise during the project. A good plumber will provide you with a written estimate that is clear and easy to understand.
Communication and Customer Service
Finally, communication and customer service are essential when it comes to hiring a plumber. A good plumber will be responsive to your needs and can answer any questions you may have. They should be prompt and arrive on time for appointments. Additionally, their work should be completed in a timely manner and to your satisfaction.
Choosing a good plumber is crucial when it comes to ensuring that your plumbing issues are resolved promptly and efficiently. By researching your options, checking licenses and insurance, asking about experience and expertise, getting an estimate, and evaluating communication and customer service, you can find a reliable and trustworthy plumber for your needs. Remember, don't wait until a plumbing emergency arises to find a plumber. Do your research ahead of time so that you're prepared when you need them the most.
In Conclusion
Tipping a plumber is not mandatory. However, it is a great way to show your appreciation and gratitude for their hard work, especially if they have gone above and beyond to deliver quality services and they did an exceptional job and they accept tips. Plumbers are professionals who require sincere, kindhearted clients and may and expect tips back from their customers even tipping contractors. Now that you understand the principles and guidelines when you tip plumbers, it's important to value the hard work they do and understand that it is a difficult job and follow the basic principles of respect and appreciation.
No matter what the job, tip or not, we are here for all your plumbing needs at MD Sewer and Plumbing Services!