Are you tired of dealing with annoying plumbing issues that won't go away? Whether it's a clogged toilet or a leaky pipe, these problems can be a major hassle and can even cause serious damage to your home or office if not addressed promptly. That's why it's crucial to have a reliable plumbing service in Maryland that you can trust to handle any plumbing needs.
MD Sewer offers professional commercial and residential plumbing services in Maryland and surrounding areas. This article will explore the various plumbing services we offer and provide some tips for choosing the best plumbing service company in Maryland. So if you need reliable plumbing services, keep reading to learn more.
What Are Plumbing Services?
Plumbing services are any maintenance, repair, and installation tasks related to the pipes, fixtures, and other plumbing components in a home or commercial building. Common plumbing services include drain cleaning, leak detection and repair, pipe repairs and replacement, water heater installation, and sewer line repairs. Plumbers can also install faucets, toilets, and other appliances like dishwashers and washing machines.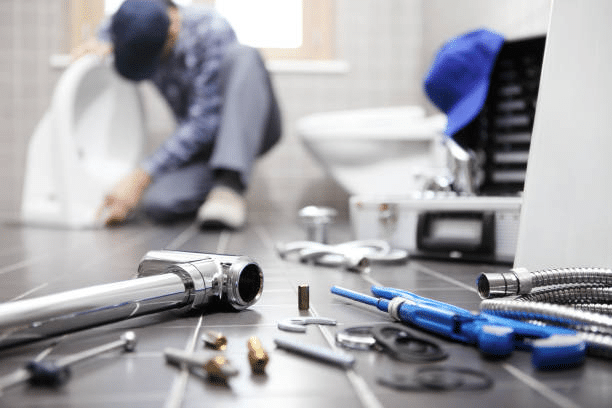 Importance Of Plumbing Services In Maryland
Plumbing services in Maryland are incredibly important for keeping your home safe and functioning properly. If a clog or leak is not addressed quickly, it can cause serious damage to your pipes and fixtures, leading to expensive repairs.
Plumbers can also inspect your plumbing system for potential issues and recommend preventive measures that can help save you money in the long run. Furthermore, professional plumbers have access to parts and equipment that are unavailable to the average homeowner, allowing them to get the job done quickly and with minimal disruption.
Types Of Plumbing Services MD Sewer & Plumbing Offers in Maryland
We offer several types of plumbing services in Maryland, depending on the type of plumbing problem at hand. These can be grouped into three: Repairs and maintenance services, New installation of plumbing systems, and emergency services.

Repairs And Maintenance Services
Plumbing repairs and maintenance services are integral to any Maryland homeowner's routine. Not only do they keep our plumbing systems running smoothly, but they also make sure that no major damages occur.
From clogged drains to broken pipes, MD Sewer provides a range of repairs to keep your home safe and secure. Our professional technicians use the most advanced tools and techniques to identify problems quickly and accurately, ensuring that your plumbing system is fixed promptly. From drain cleaning to pipe repair and replacement, our team can handle any plumbing problem carefully.
New Installation Of Plumbing Systems
If you're building a new home or renovating an existing property, hiring a reputable plumbing service provider who can properly install your new plumbing systems is important. At MD Sewer, we offer our clients professional installation of all types of pipes and fixtures.
Our experienced technicians are well-equipped with the latest tools and technology to ensure that your new plumbing system is installed correctly and efficiently. Additionally, we take special care when installing appliances like water heaters, toilets, and showers so that they are fully functional and safe for use.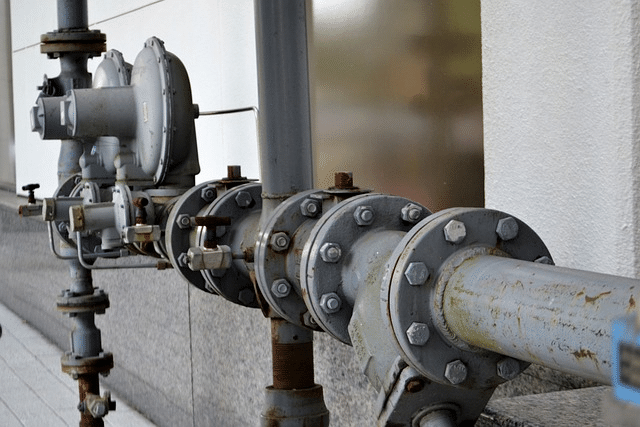 Emergency Services
Sometimes unexpected problems arise that require immediate attention from a qualified plumber in Maryland. In such cases, MD Sewer provides 24-hour emergency services, so you don't have to worry about any plumbing-related issues. Our team of experienced technicians is available around the clock to address any plumbing-related emergencies, from clogged or broken pipes and overflowing toilets to water heater breakdowns.
The importance of timely and reliable plumbing services in Maryland cannot be overstated. Having a professional plumber handle your plumbing repairs or installation will ensure that the job is done properly and provide you with peace of mind knowing that your home is safe and protected from serious water damage or gas leaks. At MD Sewer, we take pride in providing our clients with top-notch service at competitive prices.
We understand the need for quick and efficient plumbing solutions, so our team works hard to ensure all jobs are completed on time and within the budget. We are committed to providing our clients with quality workmanship and customer care. With MD Sewer, you can rest assured knowing your plumbing needs will be taken care of promptly and professionally.
Common Plumbing Issues In Maryland
Living in Maryland, it's common for homeowners to experience various plumbing problems throughout the year. From clogged drains and leaking pipes to bursting water heaters and faulty faucets, several problems can arise due to poor maintenance or improper care. To ensure your system is running smoothly, it's important to have an experienced plumber who can diagnose any potential problems before they become more serious. Here are some of Maryland's most common plumbing issues, and we can resolve them.
Clogged Drains
Various things, such as food particles, hair, and soap scum, can cause clogged drains. In order to treat drain problems, we can use a drain snake or auger to dislodge the blockage and restore proper drainage.
Leaking Pipes
Leaking pipes are one of the most common plumbing issues faced by homeowners. To solve this issue, we can conduct a pipeline video inspection to diagnose the cause of the leak or any other pipe problem. We can also replace the damaged pipes or seal them with special epoxies to prevent further damage and restore proper drainage.
Bursting Water Heaters
When a water heater bursts, it needs immediate attention to avoid major damage and costly repairs. We can quickly diagnose the issue and replace or repair the heater as needed.
Faulty Faucets
Various things, such as worn-out washers or corroded parts, can cause faulty faucets. We can quickly identify the cause of the problem and provide an effective solution, such as replacing the washers or other parts.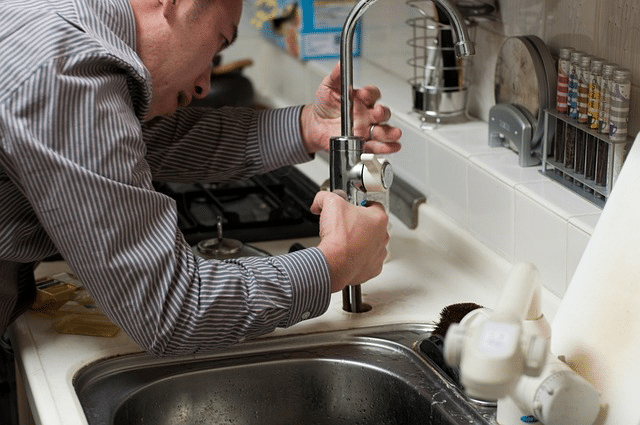 Hiring A Professional Versus a DIY
Regarding plumbing services, there are pros and cons to hiring a professional or opting for a DIY solution. If you're handy with tools and have basic knowledge of plumbing systems, attempting to undertake repairs yourself can be an affordable solution.
However, when it comes to more complex tasks, such as installing new fixtures or completing major repair work, it's best left in the hands of an experienced professional. This is because professionals have the experience and skills to ensure that all components meet code requirements and provide peace.
With their expertise and experience, a plumber can ensure that any issues you face are quickly and effectively resolved before they become more serious.
Tips For Choosing A Plumbing Service In Maryland
Choosing a reputable plumbing service in Maryland can be a challenging task. With so many options available, making the right choice can be challenging. Here are some tips that will help you find the right professional for your needs:
1. Research Their Qualifications And Experience
When choosing a plumber, it's important to research their qualifications and experience. Make sure they have the necessary certification and any qualifications that may be required in your area.
2. Read Reviews
Reading online reviews is a great way to understand what other customers think about a particular service provider. This will give you an insight into the quality of their work, customer service, and overall experience with them.
3. Ask For References
Asking for references from past customers is a great way to get an idea of the quality of services offered by a plumbing service. Talking to people who have used their services can give you an honest opinion about the level of professionalism and customer service they provide.
4. Get Quotes
It's important to get quotes from different plumbing services before deciding. This will allow you to compare prices and find the best option that meets your budget and needs.
By taking these steps, you can ensure that you hire the right professional for your plumbing needs in Maryland. With their expertise and experience, they can ensure that any issues are resolved quickly and effectively so that your system runs smoothly once
Conclusion
Plumbing services are important in keeping homes and businesses running smoothly in Maryland. From clogged drains to faulty faucets, having an experienced plumber on hand is essential for resolving any issues that may arise with your system quickly and effectively.
When selecting a plumbing service, it's important to research their qualifications and experience, read reviews, ask for references and get quotes to make an informed decision. By taking these steps, you can ensure that you choose the right plumbing service provider that meets your needs and budget.
With the help of a reputable plumber, you can rest assured that your systems are functioning properly and any issues are resolved promptly.
Trusted Plumbing Services In Maryland Since 1985 – MD Sewer & Plumbing  Gets the Job Done Right!
MD Sewer & Plumbing is the go-to company for residential and commercial plumbing services in Maryland and the surrounding areas. With over 35 years of experience, we have established ourselves as a trusted and recommended company for all your plumbing needs. Our experienced plumbers offer a wide range of services, including plumbing fittings installation, waterline repairs, pipeline video inspections, drain cleaning, sump pump maintenance, and hot water heater replacements.
When you choose MD Sewer, you can expect upfront pricing and a free, honest estimate for all your plumbing services. We are a local, family-owned company, not a franchise so you can count on personalized service and attention to detail. Don't trust just any plumber with your home or business – choose the proven professionals at MD Sewer. Contact us today and experience the difference in quality and service.